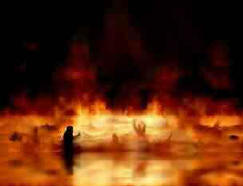 Mike Felker posted the following on his blog
From the
Theopologetics Blog
T

he Theopologetics Podcast is now available! Debate topic: "The punishment of the damned will actually be torment forever and ever." Hiram Diaz, creator of the

Involuted Speculations

blog and contributor at

Grassroots Apologetics

, affirms. Chris Date, host of the

Theopologetics Podcast

, denies. Moderated by Mike Felker of

The Apologetic Front

.
Important stuff! I hope everyone listens to it because "hell" is one of the emotional reasons masquerading as logic people use to deny God.
THE APOLOGETIC FRONT: Debate on "hell" now available!