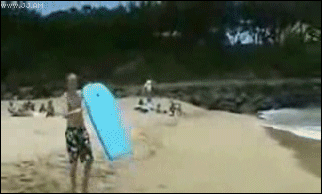 I recently posted a link to an article in which Stephen Colbert actually gives a good Biblically sound theodicy. I had an anonymous comment on my post that reads:

This is only "much wisdom" because it's universal to the human experience and because any mention of God or Christ could be removed from what Stephen Colbert said without affecting the meaning in anyway.
Is this statement true? Let's find out. You can read the original quote below:
What had happen' was.....: Quote of the Day: Desposyni: Stephen Colbert on Pain
Here is the same same quote if you take out the part about God and Christ:
In 1974, when Colbert was 10, his father, a doctor, and his brothers Peter and Paul, the two closest to him in age, died in a plane crash while flying to a prep school in New England. "There's a common explanation that profound sadness leads to someone's becoming a comedian, but I'm not sure that's a proven equation in my case," he told me. "I'm not bitter about what happened to me as a child, and my mother was instrumental in keeping me from being so." He added, in a tone so humble and sincere that his character would never have used it: "She taught me to be grateful for my life regardless of what that entailed.


Does the quote still make sense without what was said about God and Christ? Yes, but it doesn't ground the quote in anything. It doesn't answer why we should be grateful for life. And It misses the profound observation Colbert makes about what pain is and why should thank God for it. Without the part about God the point is lost - just like everything without God. How do you be grateful whatever happens? And to whom should you be grateful for? This is a good theodicy. The thing I recognize is that if you are truly grateful for whatever happens to you and around you then the so-called "problem of evil" is moot. So is suffering because you now see everything in its proper context. I invite everyone to examine their lives and ask "Am I grateful for what ever happens and to whom deserves my gratitude? How do you answer these without God? You cannot.